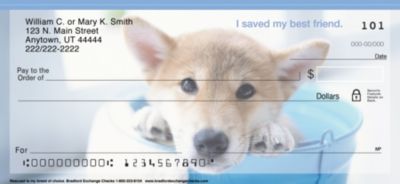 Rescued is My Breed of Choice
Irresistible Dog Check Designs Will Brighten Your Day with Canine Cuties - There's a reason that dogs are called man's best friend. One look at these faithful companions and your heart will melt. Share some canine cuteness with these dog check designs.
Pit Bull Checks - Pit Bull Friends
Pit Bull Checks - Pit Bull Friends Personal Checks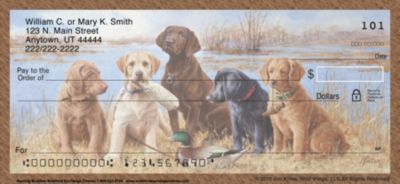 Hunting Buddies
Celebrate the Sporting Life and Man's Best Friend with Hunting Buddies Checks - There's nothing quite like spending time in the great outdoors with your best hunting buddy.
Pug Checks - Sleepy Pugs
Wrinkly, sleepy and one with a big yawn, these, oh so cute Pug Dog Personal Checks, images rotate through four pictures of pugs. Four sleepy dogs will put a smile on your face for sure.