Debit wallet registers provide a way for you to track your debit card spending. These debit wallets have a slot for your debit card and they have little registers that look like check registers. You just record your spending in the check register. Keep your checking account balance up to date by carrying one of these wallets.
You don't want to run out of space in your register or be without a pen. So be sure to stock up on Debit Wallet register refills and pens. Each refill
...more
Debit card registers help you to keep a personal record of your debit card transaction. You can use the register as a backup other than trusting your
...more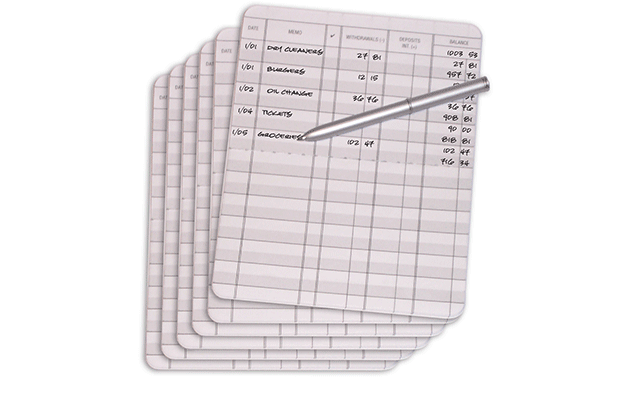 This refill pack includes one ballpoint mini-pen and 8 debit registers.
Debit wallet registers have printed designs on them that can support different social organizations such as the Defenders of Wildlife. You can even upload your own picture to have it printed on your debit wallet. They also come with a small pen to use. Order your debit wallet register today and enjoy your new wallet!